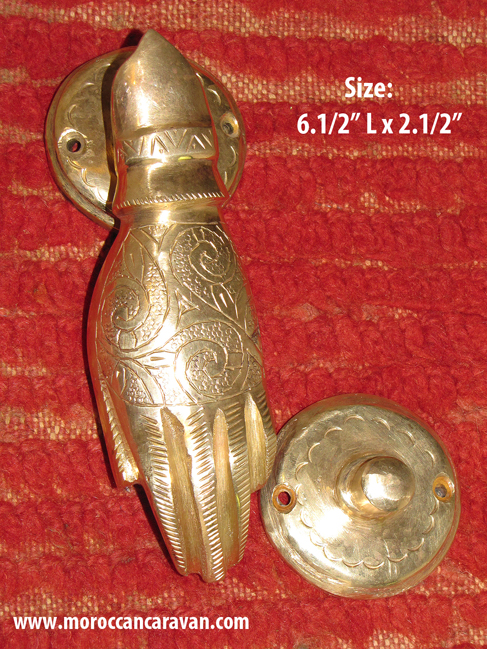 Brass Hand of Fatima door knocker
This brass door knocker is hand made and hand engraved in Morocco. Its design is based on the Hand of Fatima, motif commonly found in Morocco. The hand motif, also called a khamsa (from the Arabic word for "five") protects against the evil eye. This door knocker will protect your home as well as provide an interesting and unique accent to your house.
Size: 6.1/2" high and 2.1/2" wide.
Quantity Available: 0
Price: $65.00